Pro Spotlight: How to Save on Home Design and Building
"Having realistic numbers empowers our clients to make priority-based, informed decisions that affect and direct the overarching scope of the project."
It can be tough to talk about money, but when it comes to working with Los Angeles design-build firm Mega Builders, discussing budget upfront is essential. "The biggest challenge homeowners face is bridging the gap between their wish list and their budget," company president Alon Toker says.
If you don't have a frank discussion about cost, you can waste time and money on design documents that end up being too expensive in the scope of the project. "Knowing all costs in advance is essential to the development of a realistic budget" and, ultimately, a successful project, Toker says.
Keep plans transparent. One tool Mega Builders uses to keep everyone on the same page is an online system that allows clients, subcontractors and vendors to have protected access to the project documents relevant to them from any mobile device. "It's a perfect fit for a connected world and the busy lifestyles of our clients," Toker says.
Allow for options. Design-build firms can give you a more comprehensive outlook on a renovation or new home because of their overarching knowledge of building materials as well as the cost of the labor necessary to make your dream design happen. However, some will begin design work only if the client also commits to using them as a builder. Toker puts the power in his clients' hands before they're officially his clients; he assembles a team of professionals that best suits the project, including vetted architects to draw up the plans and secure permits.
"Unlike most design-build firms, at this point, the homeowners are still not obligated to choose us to build their home," Toker says. He aims to be their builder of choice based on the merit of his performance during the design stage and on the competitiveness of his bid. "This approach empowers the homeowners, reduces uncertainty and assures them that they are getting the best service for the best price," he says.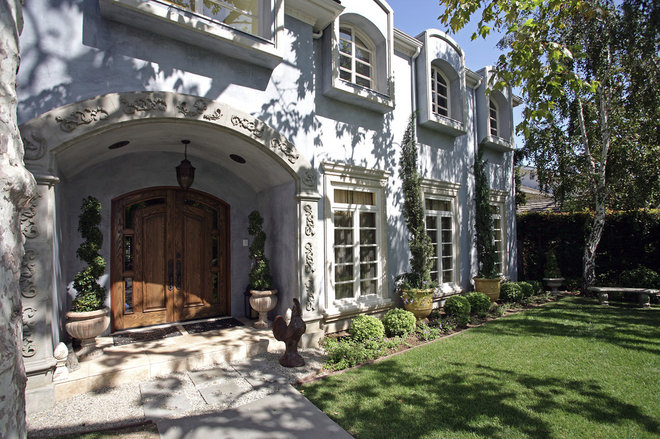 1. Bring In a Builder
"Having a builder involved from the start will provide real-time and real-world cost feedback to inform all design decisions and let the homeowners prioritize how they want to use their budget," Toker says. For this project in Brentwood, his clients wanted to expand their dining room by pushing it back and adding a few square feet. He advised that this would be a poor return on investment and proposed a more cost-effective open floor plan instead.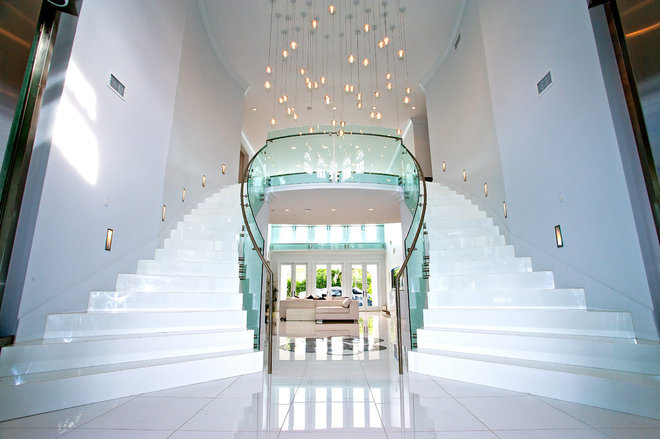 2. Don't Dismiss Alternatives
While some designers may opt for luxury materials and finishes, working with someone who understands and is open to discussing the alternatives available at a fraction of the cost can be a boon for your budget."More often than not, a desired look can be achieved with less costly materials by careful selection and value engineering," Toker says.
One of Toker's clients in Arcadia fell in love with white Thassos marble flooring, which ended up being prohibitively expensive. An alternative was found in the form of glass-finished white porcelain tiles that had a similar look but cost far less.
3. Include Yard-Design Costs
The cost of yard design and installing the landscape and hardscape is often overlooked but can have a big impact on the overall cost. "Designing the yard along with the house not only enables synergy and integration of design elements and features, it enables informed and exact pricing," Toker says.
In the same Arcadia home as above, the owners were set on stepping down to the pool from the house. "Designing the yard and the house together enabled the creation of this mist-cooled patio a step away from the pool," he says.